Lake Stats
Acres: 2513
Max Depth: 36 ft
Mean depth: 23 ft
Bottom: 70% sand, 20% gravel, 5% rock, 5% muck
Fish
Smallmouth bass (abundant)
Walleye (abundant)
Musky (common)
Panfish (common)
Largemouth bass (present)
Northern pike (present)
Watch us fish Shell Lake on August 17th
Landings
There are 5 boat landings on Shell lake, but I've only used the one in the middle of town off hwy 63. You will have to be careful which parking lot you pull into because there is also a beach and a campground next to the landing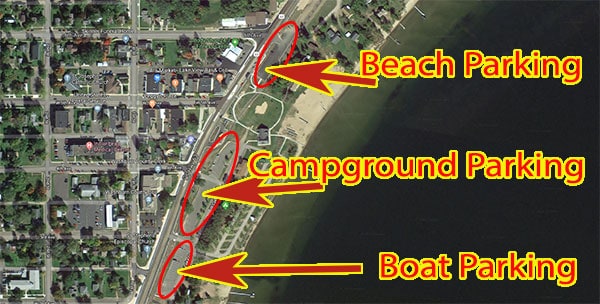 If you use this landing, be advised that there is a fee to use it. You will see a little booth next to the landing with an attendant that will help you launch your boat.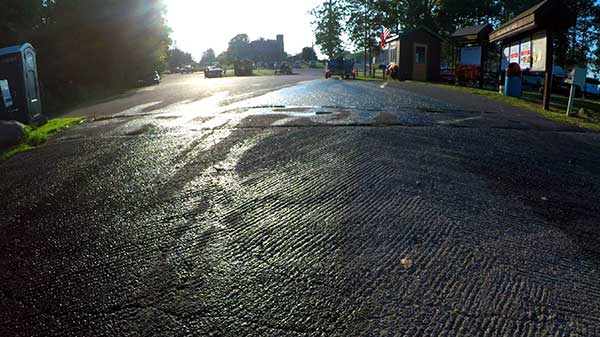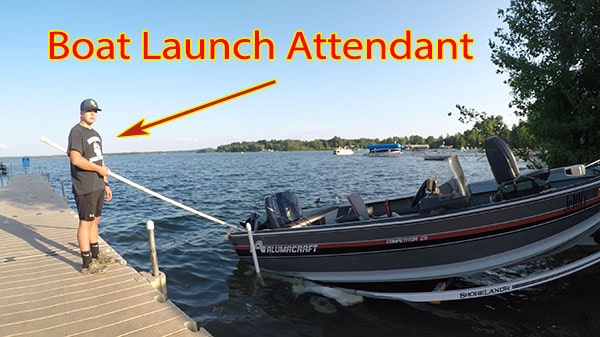 The landing has a very nice dock with plenty of length to fit a few boats.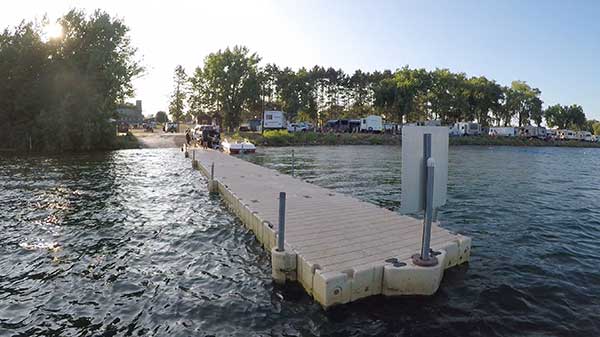 During the summer, especially the weekends, it can get quite crowded so you may end up using one of the other landings.
Commentary
At 2513 acres, this is a fairly big lake. I've only been on the lake a couple of times. Usually I'm there for the beach. Shell lake has one of the nicer beaches in the area, with lots of sand and places to picnic.
It's a great place to bring little kids. My kids always seem more interested in swimming than fishing, so after a short time on the lake, you can come back to the landing and let them swim.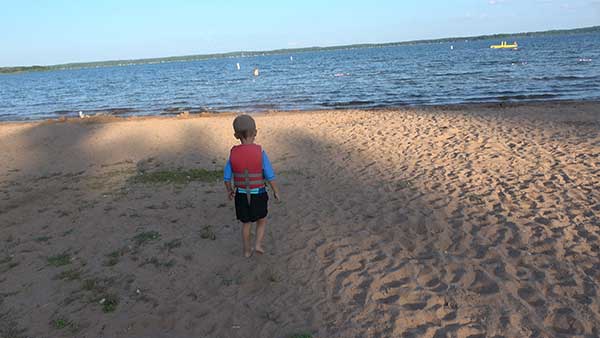 Our last time on here, we made a dutch oven pizza on the grill. It was delicious! My son Reed played on the playground equipment while he waited for it to cook.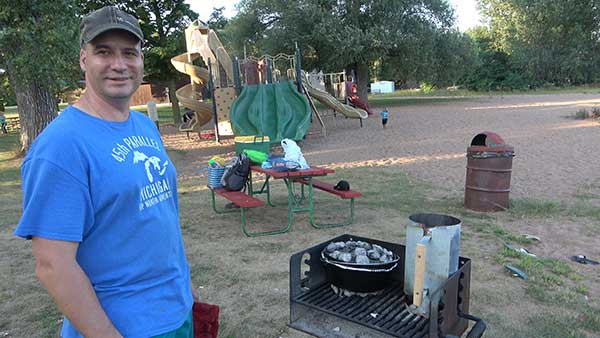 If you want to spend a couple days here, you can always bring the RV and camp out along the lakeside. Shell Lake has a small town appeal with lots to offer. Throughout the summer, the Shell Lake Arts Center performs concerts at the beach and brings in fantastic musicians from all over the US.
Fishing Experience
I first went to Shell Lake in search of musky. I didn't catch a musky, but I did catch a nice largemouth bass on a large musky lure.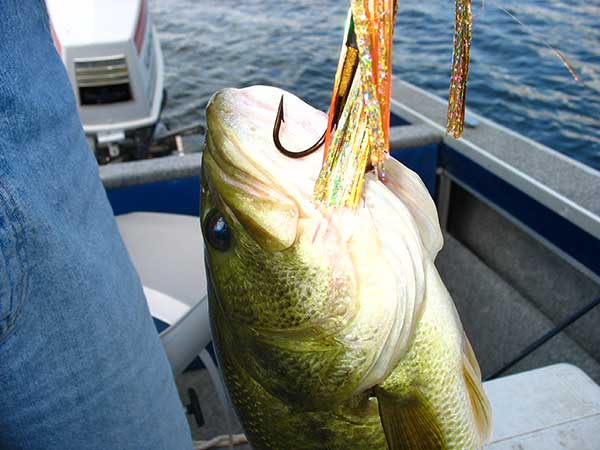 We also caught some small northern pike and a few crappies.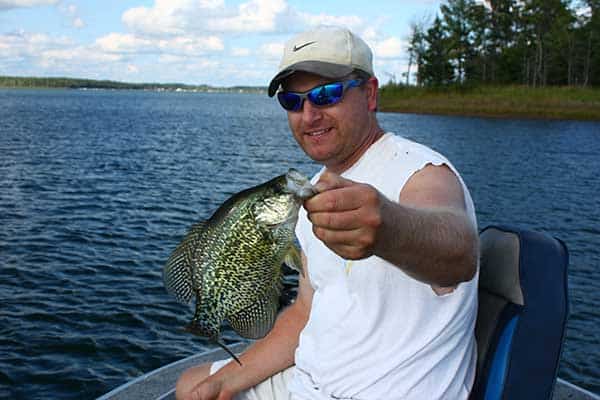 Many people head to the south bay to go fishing. Its a shallow area with lots of reeds along the shoreline and a few reed humps out in the middle too.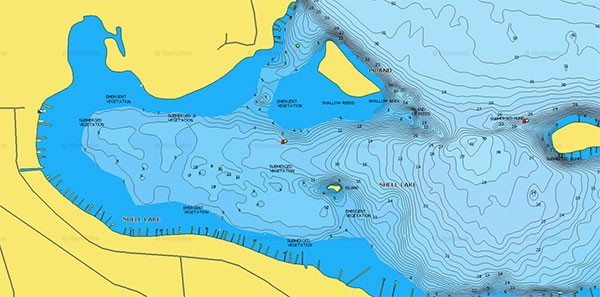 On the north end of the lake you can find some fish cribs to fish around. So far I've only been on the lake in the warm summer months, when the lake is full of recreational boaters. It can get very busy which makes fishing difficult.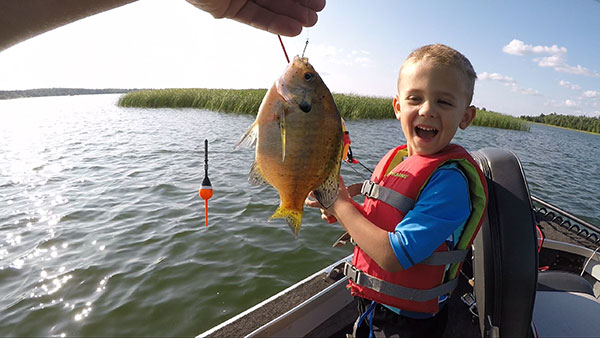 Our last time there, we caught a small northern pike, and a handful of bluegills. We only fished for about an hour and had my 4 year old son Reed with, who kept asking when he can go swimming, so we didn't get any serious fishing done.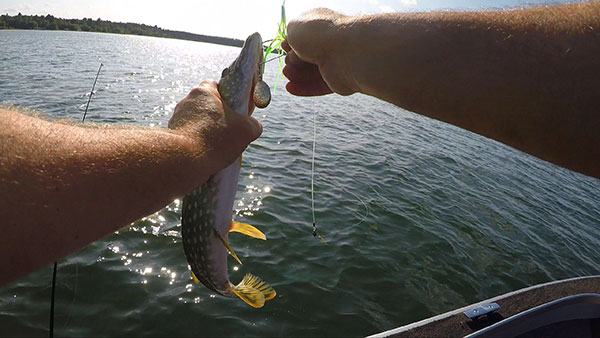 I still enjoyed fishing here and will probably go back again when I get a chance.
Thanks for visiting Go Midwest Fishing Lake Reviews. Check out other interesting articles, like "The Number One Technique For Catching Walleye." Get to know us better on our YouTube Channel.