Lake Stats for Leech Lake
Acres: 112,835
Max Depth: 156 (Walker Bay)
Water Clarity: 8.8 ft
Management Class: Walleye
Fish Species on Leech Lake
Muskie
Northern Pike
Walleye
Largemouth Bass
Smallmouth Bass
Rock Bass
Black Crappie
Bluegill
Hybrid Sunfish
Pumpkinseed
Yellow Perch
Bullhead (black, yellow, brown)
Burbot
Lake Whitefish
Bowfin (dogfish)
White Sucker
Watch us fish Leech lake in late June

Boat Landings on Leech Lake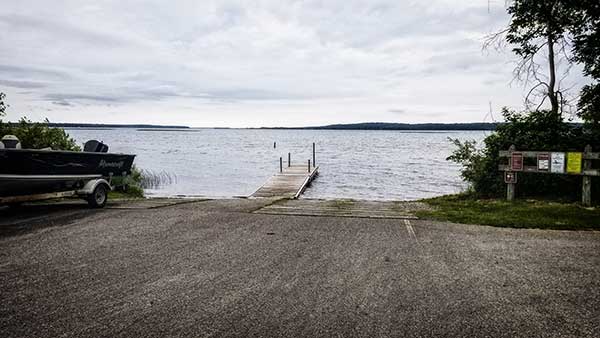 There are seven public boat landings according to the MN DNR website. To get a detailed description of each, click here. Most of the landing are decent size and have concrete ramps, docks and toilets.
Commentary About Leech Lake
Leech lake is Minnesota's third largest lake, and it is deep! It gets down to 156 feet in Walker Bay, but that's just one small section of this lake. The rest of the lake averages around 20 feet deep. Walker Bay seems to be the most popular spot to fish.  
They say the fish bite best on windy days here. If you are fishing the smaller bays, you will be fine, but once you get onto the big open part of the lake, the waves can get quite large making travel difficult.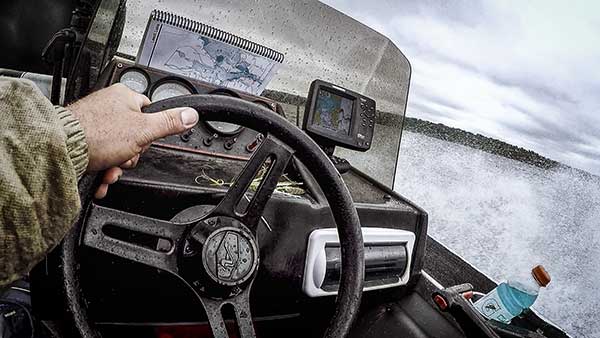 Lets talk about fish. There are two main species that most people come here for. Walleye and Muskie.
Muskie
Leech is regarded as THE muskie lake of Minnesota. If fact, Leech lake muskie's are genetically pure and the Leech lake strain of spotted muskie has been stocked throughout Minnesota. It's one of the few lakes in Minnesota used for stocking. Records from Muskies Inc show the average muskie caught here is 46 inches. Leech's bays are full of cabbage and weeds and it also has plenty of rock and gravel reefs which make great habitat for muskies. 
Walleye
The walleye here are abundant and natural reproduction seems to keep up with the demand for harvest. With that said, there are special regulations for keeping walleye, so make sure you check the regulation since they do change. Many of the fish you catch will be in the 18-21 inch range, and there is a good chance you could boat one up to 10 pounds. 
Northern Pike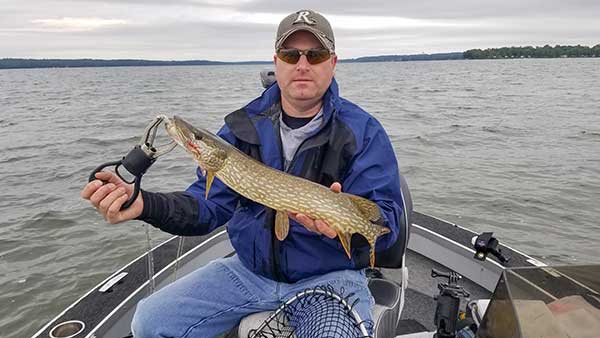 Northern pike thrive in Leech too. They have excellent growth rates and your chances of catching a 5-10 pounder are very good. You can catch northerns in the same places you find early season muskies. Look for the shallow bays that have a nice bed of cabbage.
Largemouth Bass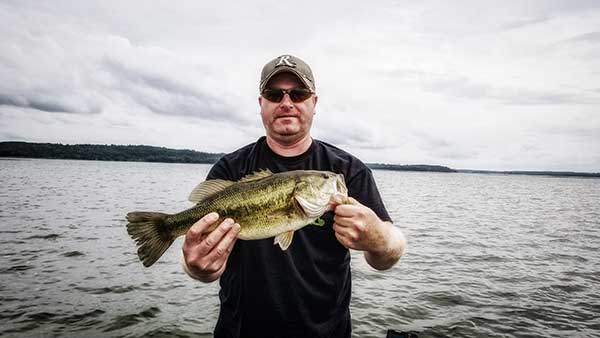 Leech holds an outstanding population of largemouth bass that are of quality size. Catching a 3-5 pounder is common. The bass here are often concentrated so it's important to practice catch and release to prevent over harvesting. There are smallmouth bass here too, but in small numbers so it might not be worth your time to try for those.
Panfish
With all the abundant game fish present, you might overlook the big bluegills and crappies that Leech lake holds. Perch have also increased in numbers due to above average reproduction. Crappies in the 2 pound range, bluegills averaging 14 inches through the ice, and perch coming in at 8 inches up to 14 at times. 
Burbot (Eelpout)
This strange looking fish is large and abundant in Leech, with a 7-10 pound range being normal. It has been called the "freshwater cod" and is targeted in the winter during its spawning period.
Fishing Experience o Leech Lake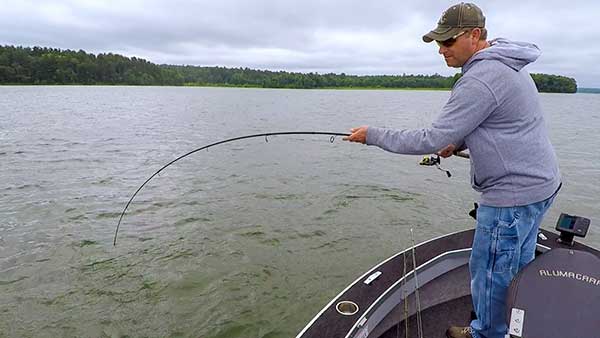 I went here on the first day of a five day fishing trip to northern Minnesota. It is June 25th 2018. We arrived in the morning and fished until 6:30pm. The temperature was in the 60's and it was windy. After eight hours of fishing we ended up with only eight fish. Six northern pike, one bass and one perch.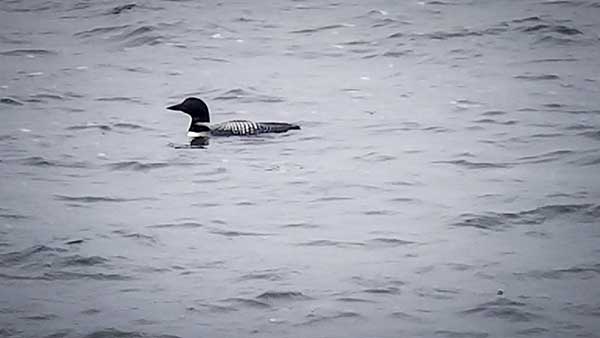 We saw many loons swimming around the lake. It's got everything from shallow bays to deep holes to wide open water. I liked the diversity of this lake and the many species of fish to target. The many landings made it easily accessible too.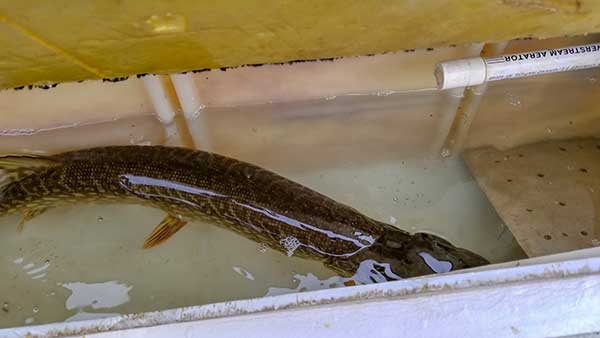 We did end up keeping the biggest northern of the day, a 27 incher for dinner at our campsite. We stayed at Schoolcraft State Park, which was about an hours drive away.
Thanks for visiting Go Midwest Fishing Lake Reviews. While you are here, check out some other interesting article like, "The Best Coleman Lantern." Also, come hang out with us on my YouTube channel here.