Lake Stats
Acres: 764,238
Max Depth: 210 feet
Shore Length: 65,000 miles (debatable)
Islands: 14,550
Occupies: Canada and Minnesota
Fish Species
muskellunge
northern pike
walleye
sauger
lake sturgeon
smallmouth bass
bullhead (brown, black)
black crappie
burbot
lake whitefish
white sucker
rock bass
pumpkinseed
yellow perch
Lake of the Woods fishing trip June 25-29th
Landings
This lake is so huge it would be impossible to list all the boat landings. We used the one at Milie's Place Resort. Justin, (owner) insists on launching your boat for you with his tractor. Once its lauched, our boat stayed in the water, tied up to their huge dock.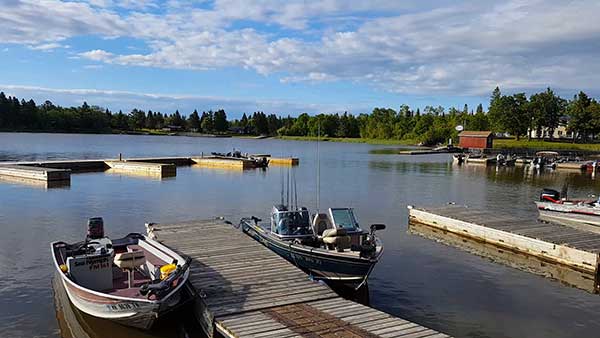 Commentary
If you are looking for trophy class fish, no matter what you are fishing for, then you got to check out Lake of the Woods. It's hard to find anything bad to say about this lake, and did I mention, it is HUGE! It has more shoreline than lake Superior. The amount of shoreline varies from 3,339 miles to 65,000, depending on who you ask.
It occupies both Minnesota and Canada, so I think that's where some of the discrepancies come in. I believe if you include all of Canada, Minnesota, and also count the shoreline around every island, that will bring you up to 65,000 miles of shoreline.
Another great thing about this lake is that it has great fishing year round. I haven't been ice fishing there yet, but I've heard some good stories.
Since it spans two countries, you will have to decide which part of the lake you want to fish. Minnesota controls the large open part on the lower end. I'd be curious to know how many people fish this part of the lake. I know the Rainy river, which comes out of the south end of the lake, is a very popular place to fish. It is the Border for Minnesota and Canada, so be careful about which side of the river you are fishing.
I like fishing in shallow bays and around islands, so the upper east side is where I chose to fish. With over 14,000 islands to fish, there is an endless selection of where to go. Just looking at a map of the lake, its hard to tell where the lake actually ends.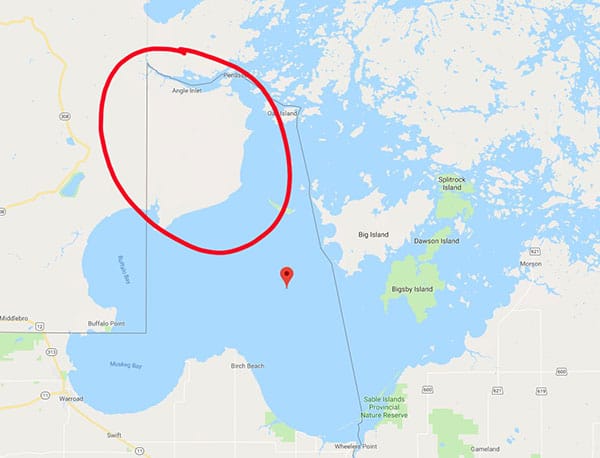 One strange feature about this lake is the Northwest Angle. What should be considered Canada, is actually part of Minnesota, and is the northernmost part of the contiguous united states. According to Wikipedia, the initial negotiators misunderstood the geography of the area. At that time, the maps showed lake of the woods to be an oval. Now it is an isolated part of the united states with only 119 people living there.
Fishing Experience
I spent five days fishing here on June 25-29th. I friend of mine had recently been to Milie's Place Resort in Morson, Ontario and suggested we go there. Lake of the Woods has been on my bucket list, so I decided to go there since I had some good information on it from someone who was recently there.
The week prior to us getting there, they had some terrible weather with some really strong winds. This disturbed the water and made fishing difficult. It was very cloudy water. It was still windy when we got there, and had to wait out a thunderstorm before we got on the water for the first time.
Most people there, (actually everyone that I talked to) was in search of walleye, which were biting out in 30 feet of water. We were the only ones who were sticking to the shallow bays in search trophy pike and muskie. This made for much better fishing because the open water was extremely rough due to the high winds.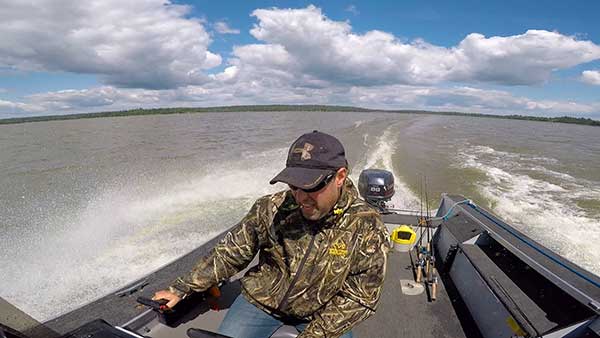 The weather varied from calm and sunny, to windy and cloudy while we were there. Our best day out was a rainy day with a low overcast. We caught quite a few northern that day.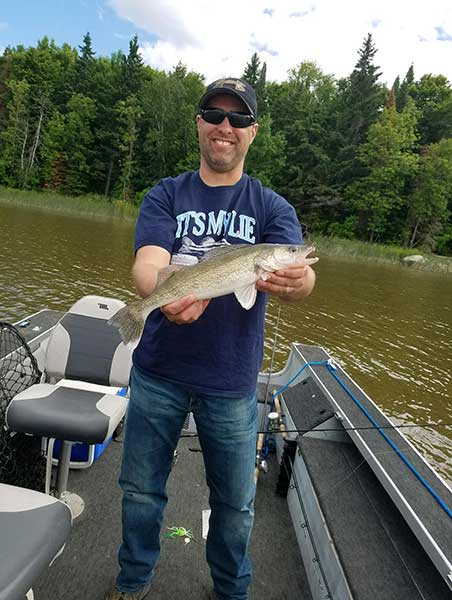 Other than that, we managed to pull in a couple of walleye and smallmouth bass too.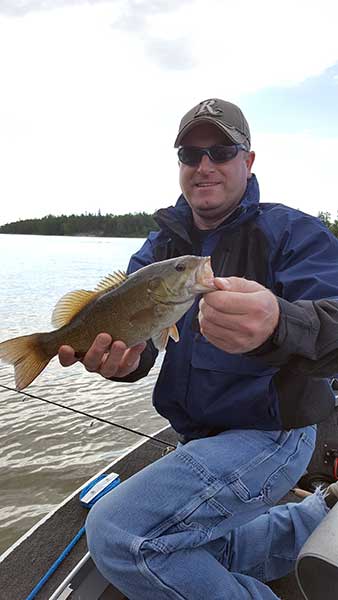 Most of the northerns we caught were of average size. They ranged from 18-27 inches. We got most of the bites in 4-8 feet of water. We fished around many islands, but found a couple of large bays that we did really well in.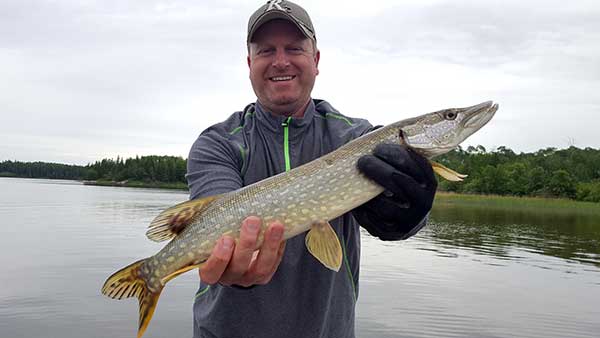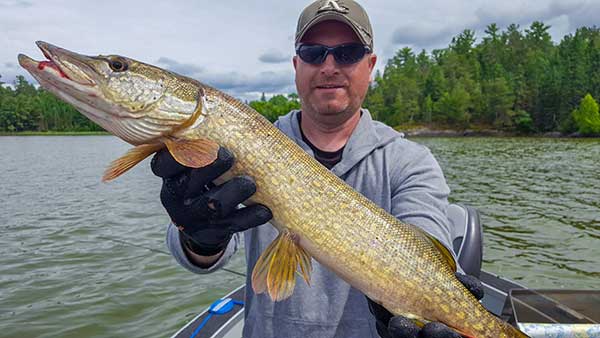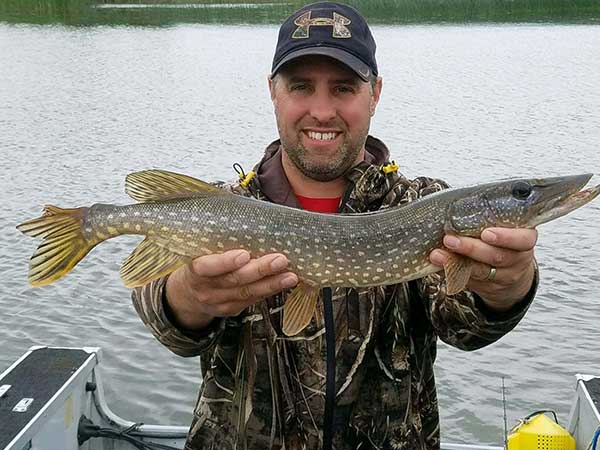 On our last night there, I was feeling disappointed that I still didn't reel in a trophy yet. We tried one last spot before heading in for the last time. It was another large shallow bay that had a nice weed line on one side. We were making our last couple of casts of the trip when a large pike swirled up next to the boat and attacked my spinner bait! Reggie grabbed the net and we had him in the boat in the matter of seconds.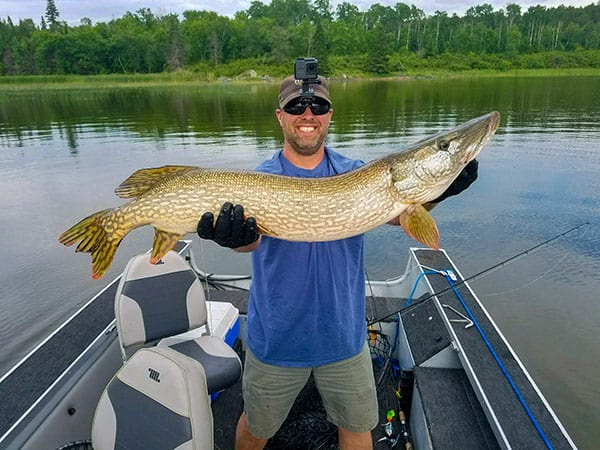 I couldn't have been happier. It was a great ending to a fun week. We released him back into the water, then packed up our stuff and headed home.
Thanks for visiting Go Midwest Fishing Lake Reviews. Don't forget to check out some interesting articles like "How long do bass live."Get to know us better on our YouTube channel.